How Can Your Hub Become A Leader In Diversity?
Be Strategic
The phases are loosely chronological but in true startup style, we suggest an agile, iterative approach to designing and growing a D&I function in your organisation.
Some of the frameworks and assets for this playbook were created by Dogpatch Labs based on our learnings in D&I or those shared with us by partners from the Google for Startups global network. Other content is from external resources and will be linked and referenced throughout the site.
Where should you start?
The Inclusive Hubs Scorecard
Whether you're a managing director or an intern, The first step on this journey is to take a step back and assess what you're currently doing in D&I, and where there are gaps in your approach.
We created a high-level scorecard to help hubs benchmark themselves and consider the breadth of D&I as it applies to hubs.
Where do I go next?
If you're a managing director/CEO head over to Shaping Your D&I Plan to assess how an intentional D&I strategy might help improve your overall impact.
If you're an aspiring D&I Champion head over to Make It Happen!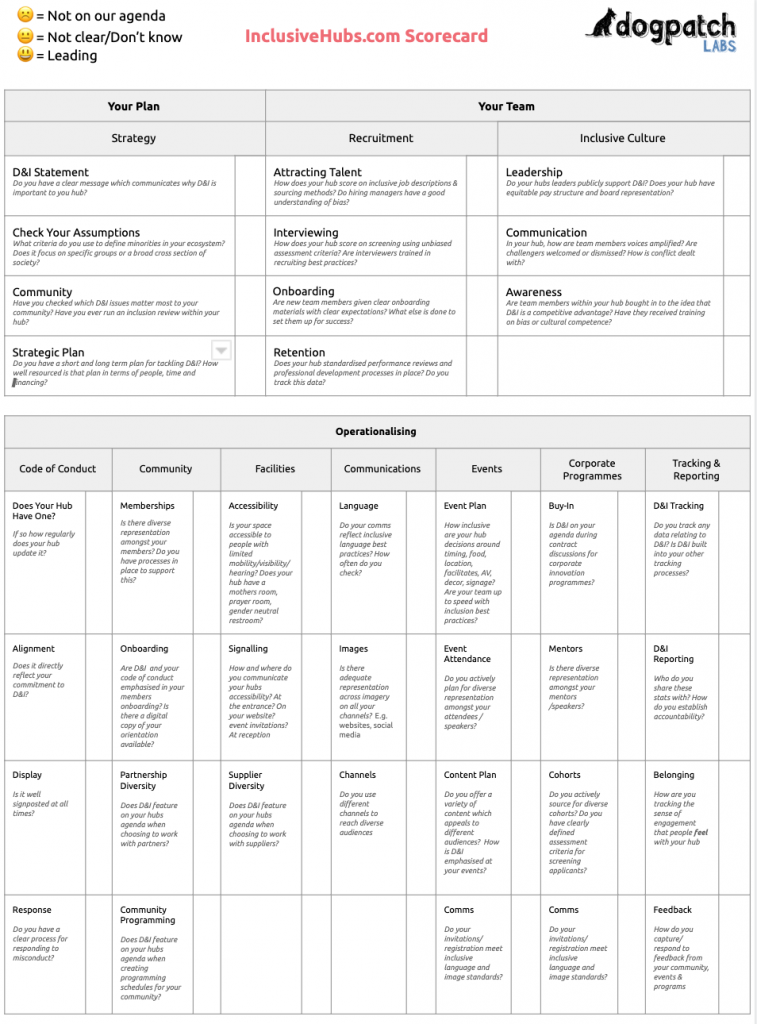 We Want Your Contributions!
We need your help to make this playbook the best that it can be! Share your D&I stories, tactics, and favourite resources to help keep this playbook updated and relevant for hubs in every corner of the world.
Please send your innovative strategies and lessons learned in fostering d&I in your startup hub via this feedback form.
Share Now!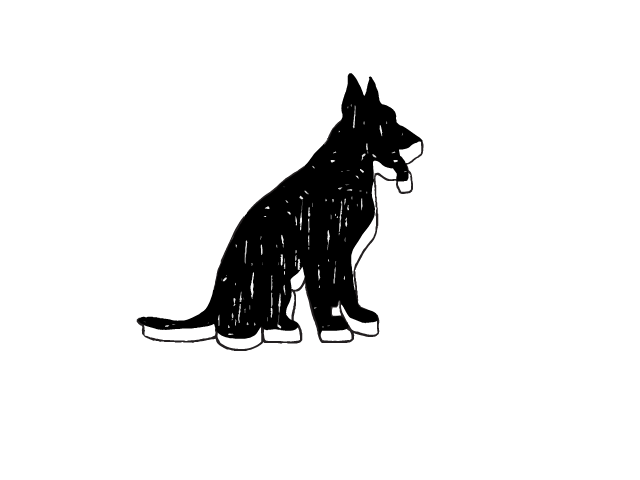 This playbook was developed in partnership with Google for Startups, under a sponsorship agreement which was awarded to Dogpatch Labs at the 2018 Trailblazer Summit. This sponsorship provided funding to Dogpatch Labs to allow us expand and dedicate resources to this project.