The impact of events can be hard to quantify. Following up directly with your attendees and team help you measure the impression your event made, which you can then pass on to your speakers and partners. You can also capture valuable feedback which can help you improve the next events you run.

Miriam Sweeney
Community Program Associate
Dogpatch Labs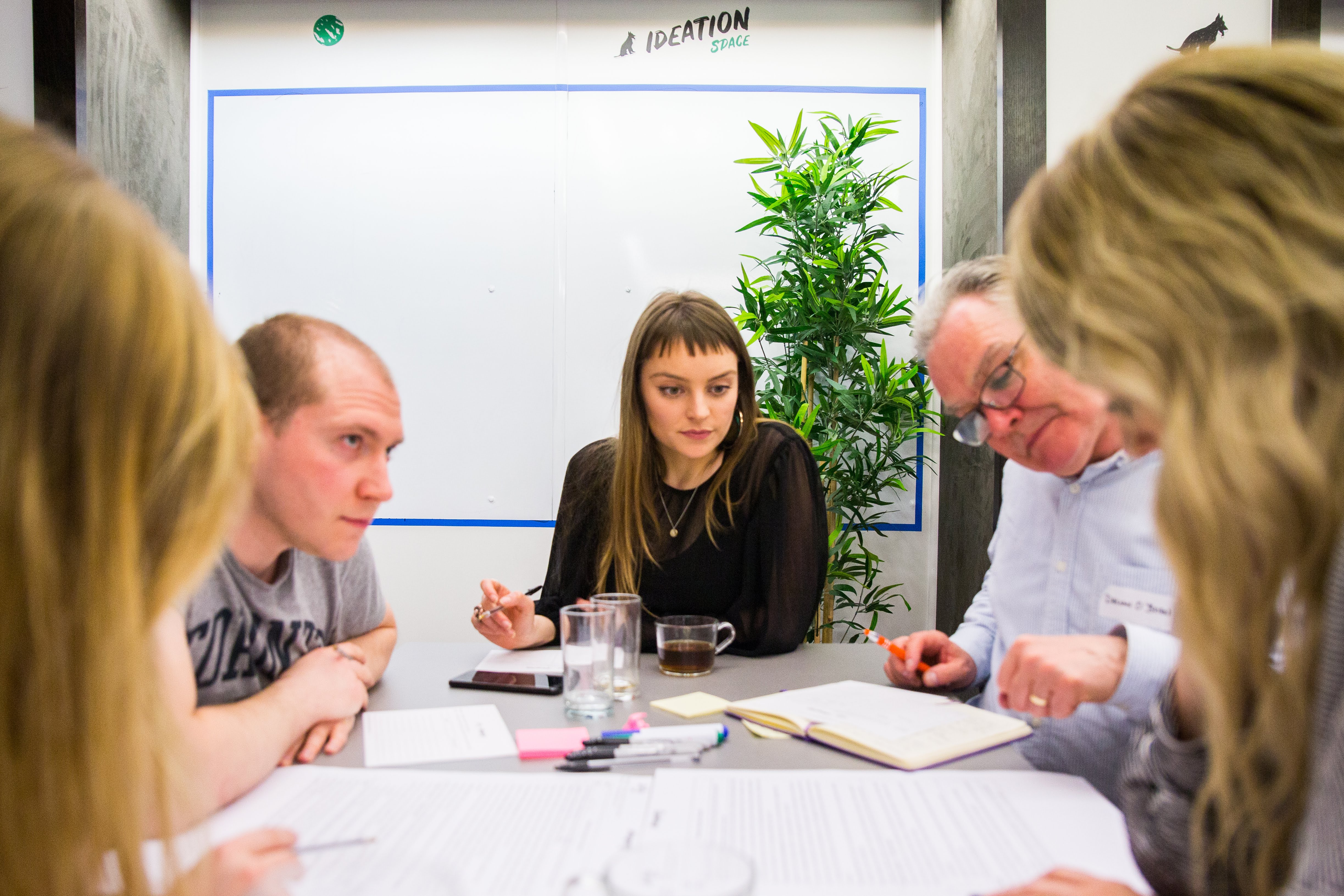 DITW Follow Up Actions
Following up after DITW is an essential last step to close out your project. Firstly it helps maintain a good relationship with your stakeholders. Secondly you can use PR from the event to highlight any key messages, raising awareness and brand exposure. Finally, it can act as an opportunity to capture feedback from your attendees to help gauge the impact you've had.
On this page you'll find:
---
Attendees
Take the opportunity to gather feedback from your attendees on on did/didn't work, what they enjoyed etc. Anonymous feedback form are a great way of capturing genuine feedback.
Post Event Survey Example

Schedule a 'Post Event Survey' for each event to be sent out with a 'thank you for attending' email the day after the event takes place.

Tip! Offline is the new online. Online surveys can get lost online amongst emails. Make sure you have hard copy feedback forms at your event to capture immediate feedback.
---
Relationship Management
DITW is a team effort and as such you should follow up and acknowledge the contributions of everyone who made the events possible.
Speakers

Send a 'thank you' to your speakers, whether its a letter, a gift or a follow up email with some images of them at you event. You can find a template version of this email under the 'Follow Up' heading in the Core Speaker Communications Document.
Team

Conduct a 'post-mortem' with your team to get feedback on what they liked/what they think could have been improved.

Tip! Use this chance to reinforce team inclusion by acknowledging the individual contributions team members made to DITW.
Partners

Create a recap for partners. Include any feedback you've gathered and images that highlight their involvement.

Why: Sending this deck out to all your partners will serve to acknowledge those who contributed and might inspire others to get involved next year.
---
PR
Features in PR publications are a great way of spreading your DITW message farther than your immediate reach. After DITW is over be sure to send these publications images from each event and key messaging and takeaways to help align the PR messaging to the goals of the event.
Press pack

Create a press folder with high quality photos from the event to share with media. You should also include your finalised PR summary to
Video

Work with your designer to create a short 2-3 minute video that shows the highlights from DITW.

Here's an example of our DITW 2016 video
---