Telling the story of DITW is a fundamental part of it's successful delivery. The exposure you can get from a targeted press release can have impact way beyond what you might hope for and could directly or indirectly inspire action from others.

Liz McCarthy
Head of Special Projects and Policy
Dogpatch Labs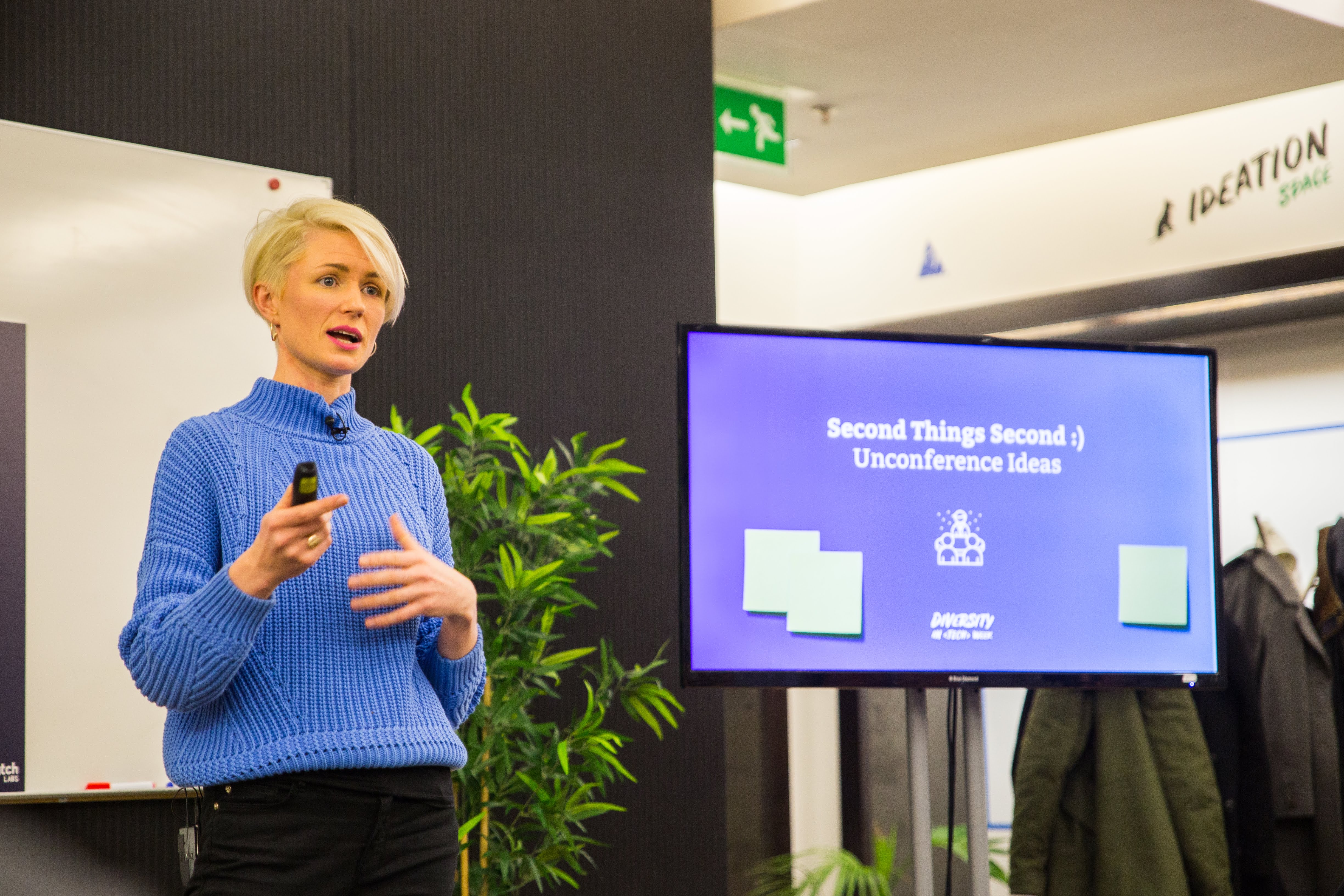 Promote DITW
Most people in your ecosystem may never have heard of DITW. With 5 separate events you'll need to ensure the audiences for each event are clearly defined and that the specific messaging for of each event appeals to those target audiences. Getting your messaging right is crucial step to ensuring your efforts are represented in a way that aligns with the goal of the event.
On this page you'll find:
---
Drive Attendance
Use this section to prepare relevant materials for your campaign.
Core DITW PR Doc

Driving attendance for DITW requires regular communication and targeted content. Build out the content with your communications team in one central document to ensure it follows inclusive communications best practices.

Tip! Distinguish between email marketing and social media marketing when collaborating to minimise confusion!
---
Get Your Speakers Involved
Use your speakers to promote your events and help you reach a wider audience.
Provide the Social Media Materials

Setting up your speakers with the relevant social media materials will help keep the messaging around your events consistent. It may also make them much more likely as writing a post can be time consuming.

For DITW 2019 we wrote a blurb for the event that a specific image to share alongside it. We created the images in a social media prep deck and drafted the blurb in the core speaker comms doc.
Social Media Playbook

Carry out coordinated social media and PR campaign using the core messages you have established. A social media campaign should be conducted in the run up to the event where as a print article can be run either before or after.