The Accelerate programme run by TechHub London aims to provide 30 grants for underrepresented founders. The winners of these grants will receive free desk space at the TechHub Shoreditch, access to growth support programmes and events, mentoring, introductions to investors, as well as help with publicity for promoting their products and services.
"I've been having conversations about diversity and inclusion for many years, and one of the things that frustrates me is there ends up being lots of talk about it, and I really wanted there to be a way to make a direct impact."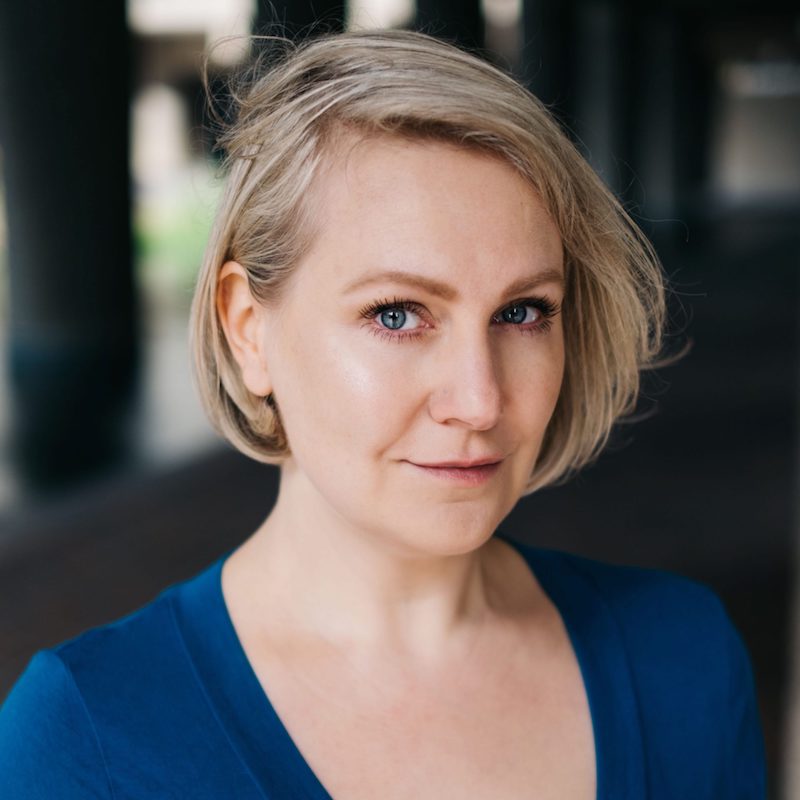 Elizabeth Varley
FOUNDER & CEO OF TECHHUB
---
Community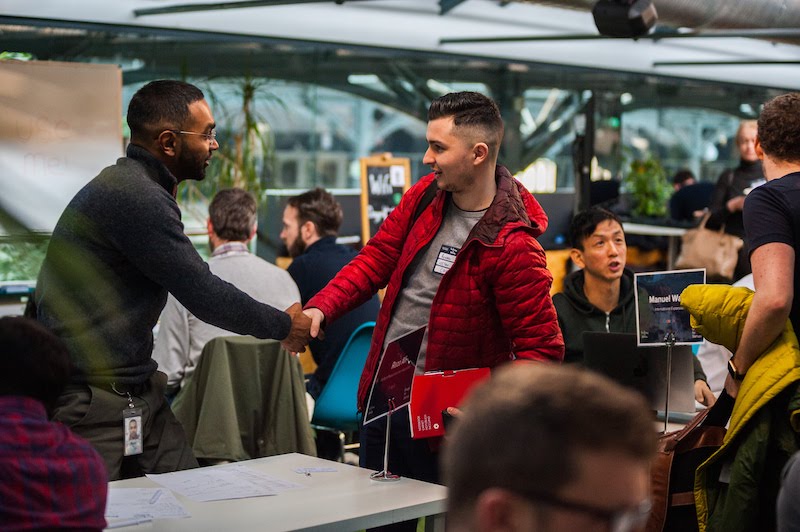 A diverse and well-represented community makes your hub a more exciting place to be. The potential for dynamic collaboration between members is something that can manifest into community-led programming or inspiring new solutions from idea cross-pollination.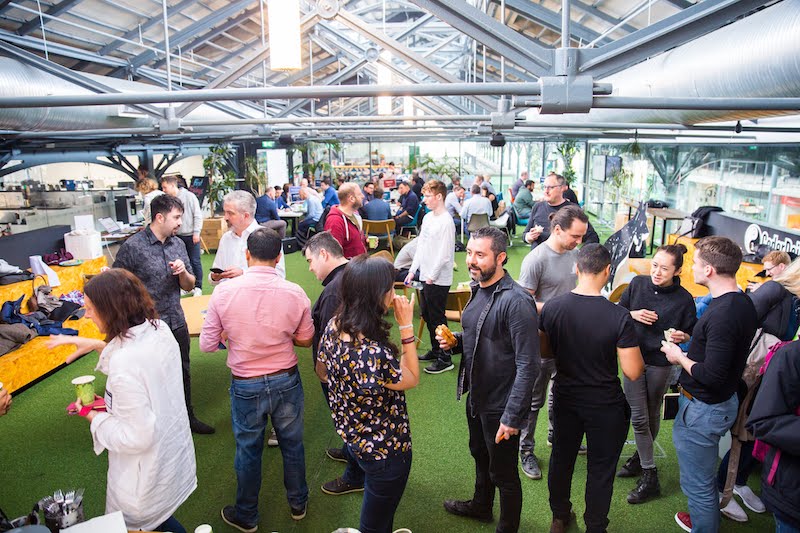 We are broadly segmenting the community audiences into Community Members and your Partners.
Use this section to consider how you can set the tone for current and future members about the value of D&I in your hub.
On this page you'll find information on:
---
Members
Your hub can play an active role in supporting under-represented minorities by reviewing the processes you use in screening applications for programmes and hub membership, as well as your partnership alignment.
Curating Memberships

Screening applications might seem like a no-brainer (even though us on the front lines know that's not the case!); applications for hub membership are screened on factors like funding and product, partners are chosen by the value they bring and programmes are run in line with the strategic goals of the hub.

However, some groups are systematically disadvantaged and may not have an equal opportunity to access the benefits of your hub.

Unless your screening processes are intentionally inclusive and data-driven, your hub runs the risk of making biased membership decisions and isolating diverse applicants.

Remember, it's about access, not preference.

Download or print this document and use it to review the processes you use when sourcing and screening memberships.
Inclusive Culture

Inclusion is ultimately made up of the small inclusive interaction each member experiences when working in your hub.

Every touchpoint with hub members is an opportunity to uphold D&I in both the way you interact with them and what you say to them.

Use this short guide to help you consider the many ways you can create an inclusive culture in your community.
---
---
Partners
Your hub can play an active role in supporting under-represented minorities by reviewing your partnership alignment and being intentional about the influence you exert on your partners.
Partnership Diversity Strategy

Your partners should strategically align with your D&I goals as well any business goals or accelerate your D&I efforts.

Use this quick checklist when assessing or negotiating potential partnerships.
Inclusive Culture for Partners

Consider whether D&I is engrained into the partnership working process.

How included do those working on the partnership team feel? Some ways to think about this might be;

Meetings

Is there diverse representation in your partnership meetings?
Is your communications structure framed in a way to amplify contributions minority demographics?
Are the interests of multiple groups being discussed in these meetings?

Inclusiveness in the entrepreneurial environment

Consider whether your space is inclusive to those coming from a more corporate environment?

Do partners feel like they have access to the benefits of the hub
Do they regularly avail of these benefits. If no, investigate why that is
Are there any signs of age bias against older, less technically savvy individuals?
Is our social events calendar appealing to our partners
How often do they attend?
Some Examples of D&I Partnerships

Some examples of campaigns and great organisations we've seen in this space include:

iWish campaign

Provided an opportunity for female techies from Dogpatch Labs to head along to mentor students at an event aimed at Inspiring Women in Stem.

CoderDojo runs peer learning seminars between children who are interested in coding. Adults, both non-tech and tech, volunteer to supervise the kids. Dogpatch Labs have housed their Irish HQ free of charge to support the upskilling of Irish children in tech.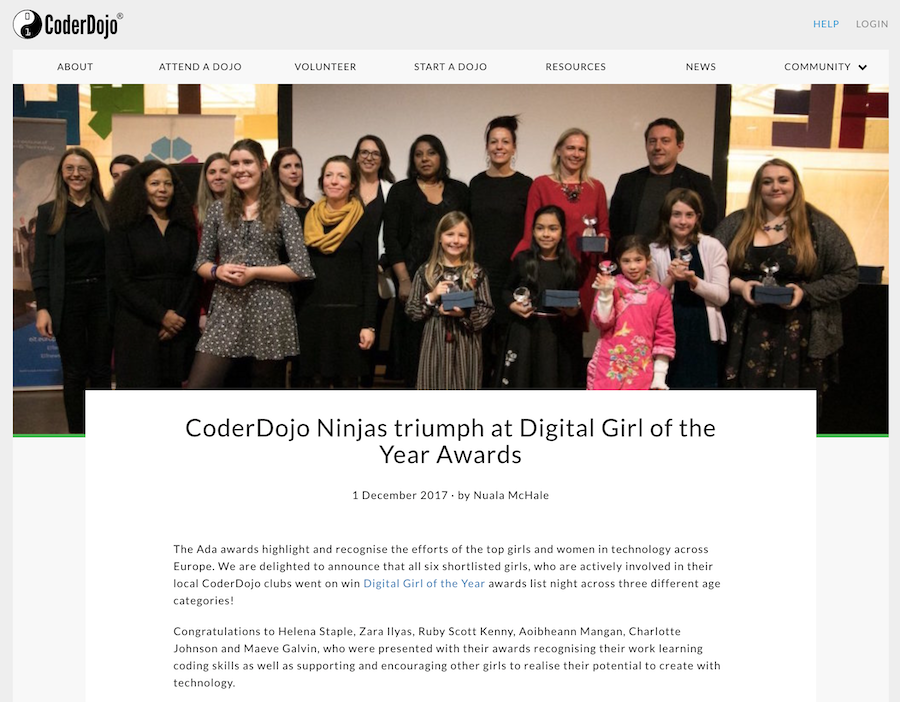 ---
Community Programming
There are lots of types of programming you may decide to run, depending on what your hubs focus is and who you're trying to reach. Varying the type programming your hub delivers can help broaden your networks for memberships, mentors, instructors, and hiring.
You should integrate D&I into the organisation and curriculum of these programmes when appropriate
Why? These programming events are opportunities to reach members who otherwise wouldn't engage with D&I content.
You can also conduct programming sessions dedicated entirely to D&I, depending on the interest of your community.
Check out some ideas below outlining the types of events, some themes and formats which can improve visibility of D&I in your hub.
Knowledge Sharing Campaigns

Why do this?

Educating your hub team on the importance of D&I in your hub will help you on two fronts.

It can help lessen any resistance and anxiety around the topic and the team can become D&I advocates.
It provides an opportunity for members to get involved and support your initiatives as a passion project.

Blog Series

Linked below is the series Google for Startup's ran in 2017. A campaign like this can be an effective prompt for people who might not have the time to attend programming events. You could also run something similar using slack or your newsletter.

Lunch and Learn

Lunch and learns are a great way to get your team programming done without having to take a huge amount of time from your team's schedules.

Holiday Celebrations

Make sure you're aware of holidays and observances which might be relevant to members of your community. You can plan events to celebrate these holidays or even a small gesture like a mention in the newsletter might go a long way.

Diversity Events

Running a specific event to celebrate workplace diversity is a great way to drive home the message that you value multiple perspectives.

At Dogpatch Labs we've run our Diversity in Tech Week in March to coincide with International Women's Day The UN General Assembly declared May 21st to be 'World Day for Cultural Diversity for Dialogue and Development'.

If you don't where to start, or what kind of event you might run have a look at this article for 88 examples of cultural and diversity events.
Community Building

Why do this?

Educating your hub team on the importance of D&I in your hub will help you on two fronts. Firstly, it can help lessen any resistance and anxiety around the topic and the team can become D&I advocates. Secondly, it provides an opportunity for members of your hub team to get involved and support your initiatives as a passion project.

Creating a sense of belonging for your community is a crucial ingredient in making your hub truly inclusive for all members.

Some examples of what we do in Dogpatch Labs include:

Casual Networking Opportunities

Drinks, Breakfast and Yoga are some examples of regular events we run.

Highlight a different startup/member in the community newsletter or elsewhere

Why

this indirectly helps community members to connect and provides opportunities to acknowledge any impressive contributions or achievements within the community.

Affinity Groups

One approach you can take as a hub is to encourage employee-led meetings and facilitate a 'safe space' for a specific minority group.

How does an affinity group work?

A resource group or affinity group is essential when co-workers join together a workplace based on shared characteristics or experiences. They often centre on career and personal development through the use of the network. They can be as formal as structured mentoring/progressional development classes and as informal as dinner and drinks together.

How can allies help?

Building in opportunities for allies of the group to get involved is essential to minimise any exclusion. An allyship group can be an effective tool in facilitating collaboration between well-meaning community members and the affinity group. It also allows for collaboration without encroaching on the safety of the original group by forcing the groups to integrate.
Social Impact Opportunities

Consider what opportunities you're hub gives to your members to engage in socially impactful work such as or volunteering opportunities or CSR.

Consider how you can codify this into your hubs culture and strategically align with grassroots organisations or D&I metrics. Some examples of campaigns and great organisations we've seen in this space include:

Internal volunteer day (CSR)

Allocating a block of time (i.e. 1 half-day) to your staff to engage in volunteering of their choice shows commitment to your teams' personal growth and your CSR strategy.

Charity Fundraising

Providing a platform for hub members to fundraise is a very simple way of encouraging altruism in your hub.

Mentorship Programmes

Mentoring is a fantastic way of getting people at all levels of organizations to contribute in a way that has real impact. Structuring a mentoring program in your hub helps accelerate cross-pollination and strengthens your community and benefits both the mentor and mentees.

Structured Networking

Networking strengthens the feeling of inclusion and cohesiveness in your hub and can be a source of inspiration and collaboration for hub members.

An example of how Dogpatch Labs supports networking at scale is our First Fridays for Startups programme.

This is a monthly open day for early-stage startups. Founders come to see speakers, to network with one another and some engage in speed mentoring sessions.
---
Tracking D&I in your Community
Start by capturing surface-level data and reviewing your formal policies and procedures to identify obvious trends in your hub.
Where to capture this data
Membership Application Forms
Surveys
Focus Groups: e.g. Whiteboarding workshops
1:1 meetings arranged for the sole purpose of gathering data
Exit Interviews
Note! Each of the hyperlinks will bring you to a GitHub page where there is a longer explanation with some examples of objectives, strategies and metrics.
Representation

The most common way to track diversity is by using demographic data. Representation measures the demographics of the people in your programme. It's a great way to gain insight into the groups who are interacting and engaging with your hub, and more crucially – those that aren't.

Track

Member Demographics
Community Events:

Groups supported
Attendee demographics

In some countries, it is illegal to track certain demographic data so the first this you should do is check the laws in your country.

Demographic data is sensitive information and shouldn't be attributable to the person submitting it. It should also be stored separately from any attributable data.

You should communicate this clearly when collecting this type of data similar to the example below from UX Collective.
Belonging

A 2018 Catalyst report found that a feeling of belonging can be connected to higher creativity, higher levels of contribution and higher employee retention rates. As a hub, your primary focus is to create an environment where your startups can thrive. Belonging is a subjective measure and underscored by thoughts and opinions and hub culture.

Type of Data: Qualitative

Track

Satisfaction with diversity levels & support for diverse people and startups
Belief that opportunities and policies are fair and transparent
Belief that your hub supports their ability to grow
Are members confident that there is a place for them—and people like them—in your hub?
---
Diving Deeper
Below are more metrics you can measure which can give more context to trends you observe in representation and belonging scores. Where you decide to concentrate your efforts will be determined by your hubs current practices, priorities and the baseline data you gather
Membership Application Practices

Use these D&I metrics to measure the practices used to screen and select the startups applying for membership in your hub.

Review

Sourcing strategies
Scorecards & rubric for the screening process
Whether your hub provides any supports for URM led startups

Assess

Candidates experience through your recruitment process
Startup industry
Startup tenure
No. of applications
Reasons for rejected applications
Success of Startups/Individual

Compare

Demographics of the Startup

Is this startup URM founded?

Industry Data

i.e. how does this AgTech startup/product compare to industry norms

Representation measures the demographics of the people in your hub.

Hub Benefits

Measuring your hub's benefits can help highlight whether the operational structure of your hub is targeted at certain groups and how that might be isolating other groups you're hoping to attract.

For example, in Dogpatch, we were holding community drinks as a key community engagement driver but realised that 30% of our members were working parents who may not have the time or desire to drink after work. We now host a community breakfast in lieu of drinks every few weeks to try to drive more engagement from these folks in our community.

Review

Non-financial benefits offered to members
Extracurricular activities on offer

Assess

How relevant/enticing those extracurricular activities are to all members
Who avails of these benefits
How much value is placed on each benefit

Compare

Demographic info (of individuals)
Organisational level
Role type
Inclusion review data
Retention

Retention can be a quantitative indicator of engagement, satisfaction and belonging in a hub. Happier employees stay in companies longer.

However, you should use qualitative measures to supplement the numerical data, as a number of factors feed into why people or startups join and leave hubs.

Assess

Tenure of the startups
Reasons for exits

Compare

Demographics of the Startup

Is this startup URM–founded?

Industry Data

i.e. how do the exits rates for AgTech startups within our hub compare with industry norms
Learning Opportunities

Learning and development programmes within a hub are equally essential in elevating your members to the next stage of development. Sense checking whether the programming you're offering is inclusive and representative of the needs of your hub members.

Type of Data: Quantitative

Review

Training/learning and development opportunities on offer

Are those activities are valuable to all?

The avenues for members to apply/seek out opportunities
Selection criteria used for programming
Whether the programme meets inclusive design principles

Assess

Total number of training hours offered
Number of programming opportunities
Number of scheduled programmes per seat available

Track

Opportunity participation rate
Average training hours per member/participant
Number of people enrolled/attending

Hours invested per member

Any external extracurricular involvement
Engagement

Including D&I metrics in your engagement strategy is a great way to capture useful insights into why some individuals or groups may not be seeking out or gaining opportunities to develop or progress within your hub.

Type of Data: Qualitative

Measure

Members perceptions of

opportunities for learning and development
company culture
company values

Reasons for a voluntary lack of engagement

Track

Engagement scores for individuals

Hub satisfaction & belonging

Whether employees are engaging with other cultures within the hub